At Lars Laj, we know that playgrounds are not just a place for outdoor play and social bonding. We believe that the right environment also teaches, develops, and activates children. With this in mind, we create interesting and safe solutions for playgrounds.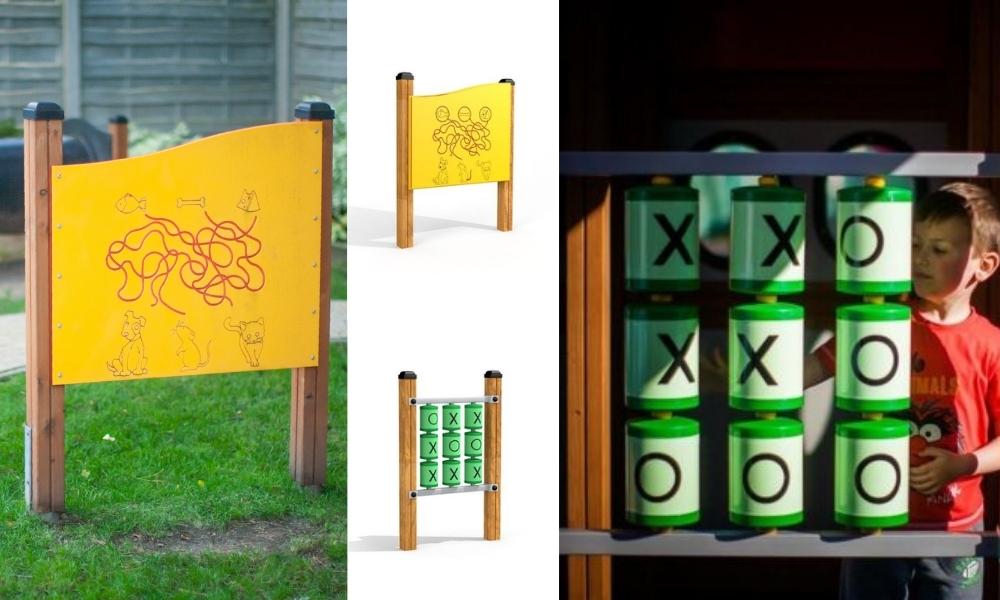 See how you can use our designs such as Classroom, Chalkboard and Abacus in your kindergarten or school garden project. Also, learn how to conduct outdoor lessons with Lars Laj's latest designs. We show it all in these articles: LARS LAJ® | Outdoor learning - Lars Laj's educational playground | LARS LAJ® | Outdoor classroom
For those who care about an intuitive approach to play, the use of natural, ecological elements in the play zone, and who want to assimilate the playground with the environment, we recommend the article: How to design a playground in the spirit of Montessori teachings: LARS LAJ® | Montessori Playground
Playing with other children is an integral part of a young person's development - it teaches teamwork, creative thinking and coping with everyday situations. At Lars Laj, we make sure that our playgrounds are a welcoming place for all children. Therefore, we have created a series of inclusive sets and products with the aim to open up playgrounds to children with movement disorders, motor coordination problems and disabilities. Read more here: LARS LAJ® | Integration playground
Are you looking for more inspiration? - visit our website or download the catalog!