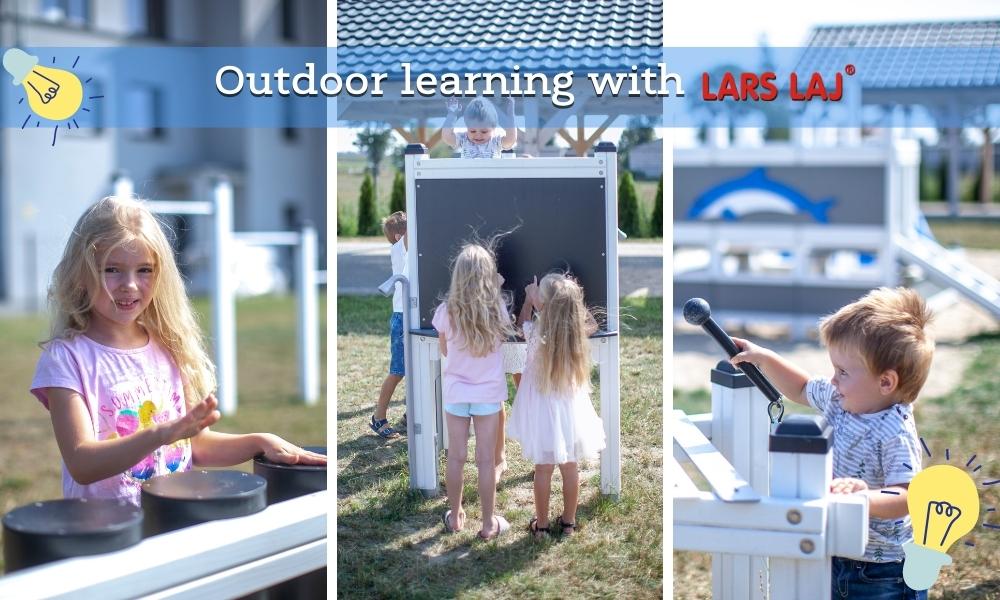 Spending time in the fresh air helps stimulate a child's brain and strengthen neural connections.

As outdoor learning can be so important in improving children's wellbeing, we are constantly introducing more and more educational playground equipment. Just take a look at the most interesting ones! 

Thanks to Lars Laj's new products, you can have a ready-made outdoor classroom! Just check these following sets:

These two sets include all the elements essential to performing lessons outdoors, such as wooden benches, sunshades, a blackboard, and multifunctional flower boxes. Depending on the variant, the construction is either made of larch or robinia wood. See more in our short article about outdoor classrooms.

We also recommend other products from our educational playground collection: interactive play panels, a magnifying glass, sand and water play sets and many more. Check to see which items can become a valuable contribution to your playground!
Exploring and interacting with the natural environment is one of the benefits of outdoor learning. The magnifying glass is a piece of smart playground equipment which enables children to take a closer look at the surrounding nature. Thanks to its modern and elegant design, this product will perfectly fit any playground regardless of its size and style.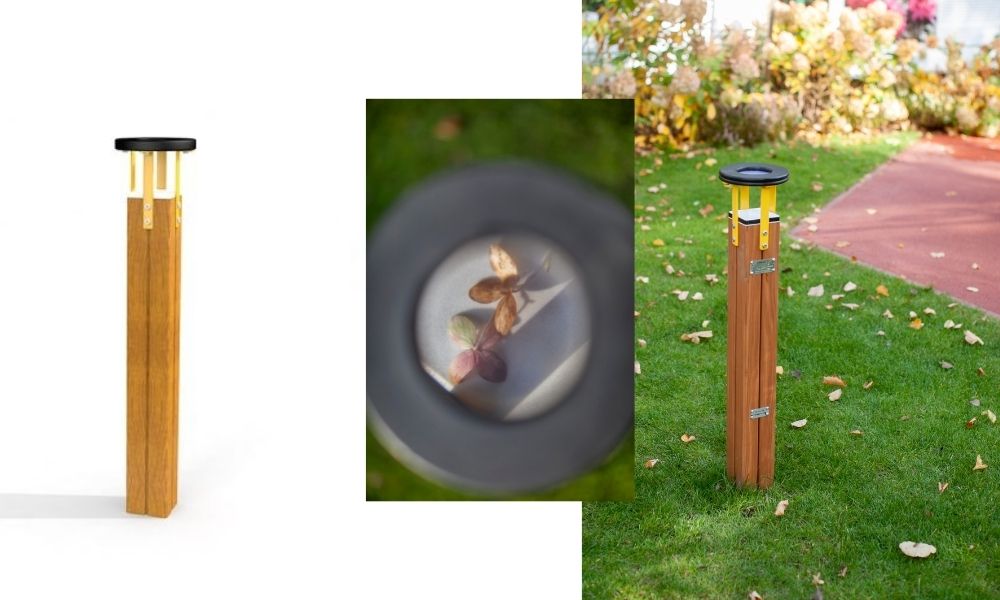 [Picture: Magnifying glass for outdoor playgrounds]

How can you encourage children to try their hands at gardening? Check our container to start the vegetable garden! Thanks to its transparent walls, we can observe and explore plant growth, soil and water flow processes. The high-quality materials (i.e., larch wood and stainless steel) provide a durable and sturdy construction.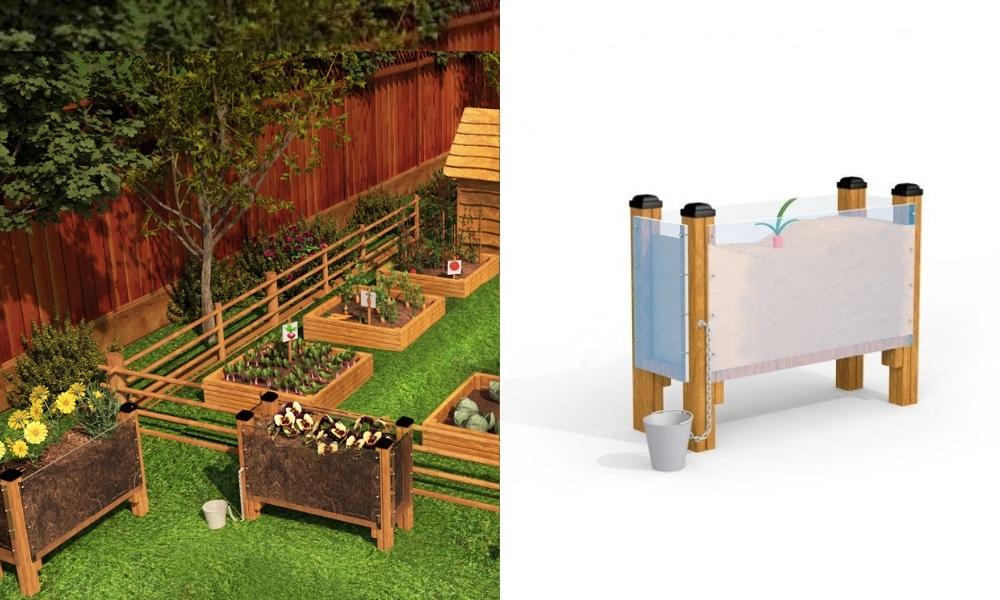 [Picture: Vegetable garden for outdoor playgrounds]


Lars Laj's counting frame is a must-have on any educational playground as one of the best ways for small children is to learn counting with a colorful interactive play panel.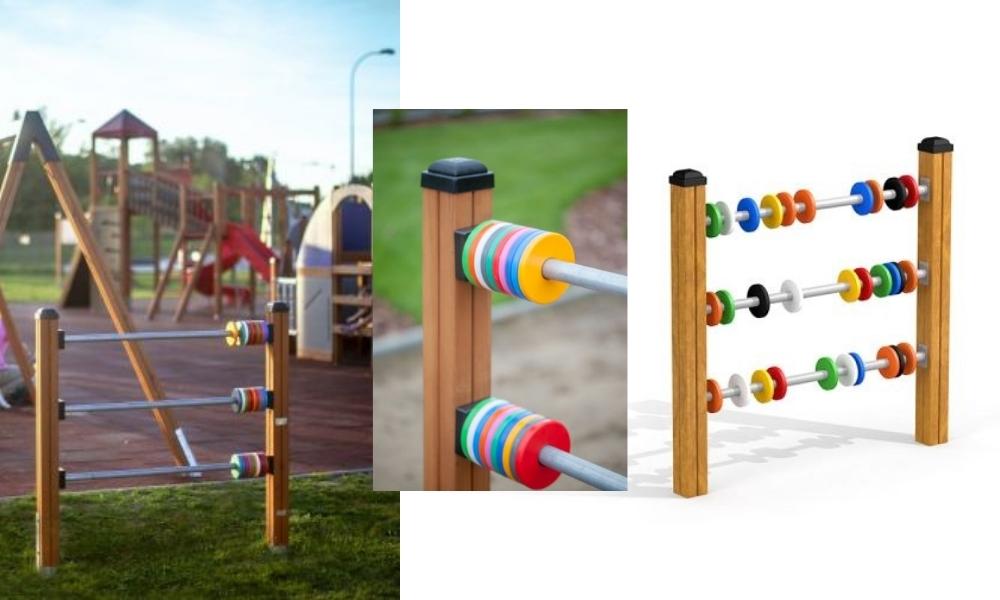 [
Picture: Counting frame - educational play board
]

Abacus is not the only educational play equipment that we recommend for boosting children's cognitive skills. Interactive play panels, such as Tic-Tac-Toe, Memory or Find the Way, enhance children's logical thinking and, at the same time, bring plenty of fun.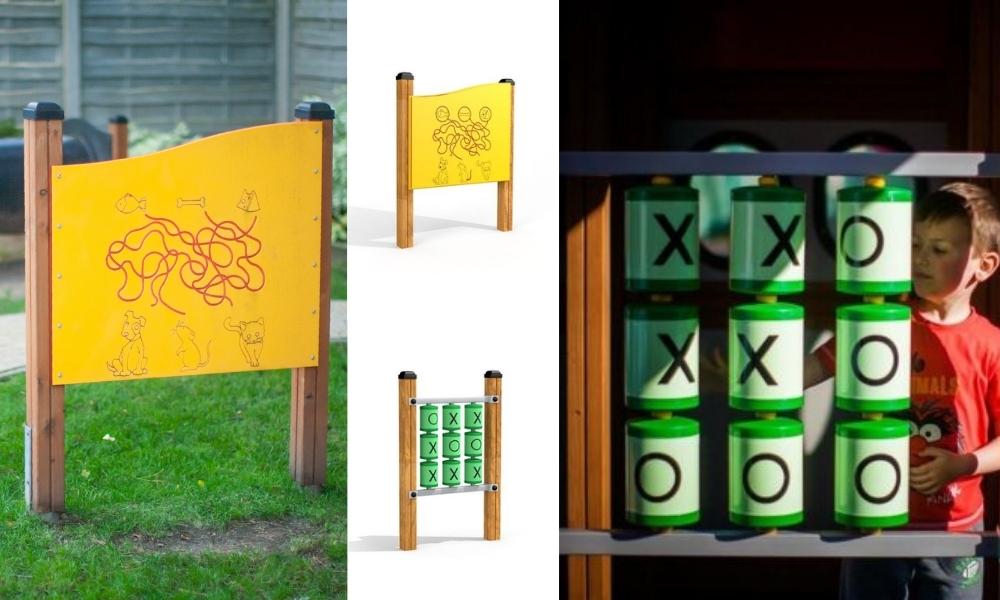 [Picture: Educational play panels for outdoor playgrounds]

Playing with sand is one of children's favorite activities. However, it is not only fun but also helps enhance sensorimotor skills and hand-eye coordination, has a calming and relaxing effect, and develops imagination and creativity. Moreover, a sandpit is a place where toddlers develop their first friendships and build social relations with their peers. To design an interesting and inspiring area to play with sand and water, we recommend our bespoke sandpits, play tables, wooden mud kitchens or the whole play set with a steel bucket and gutters.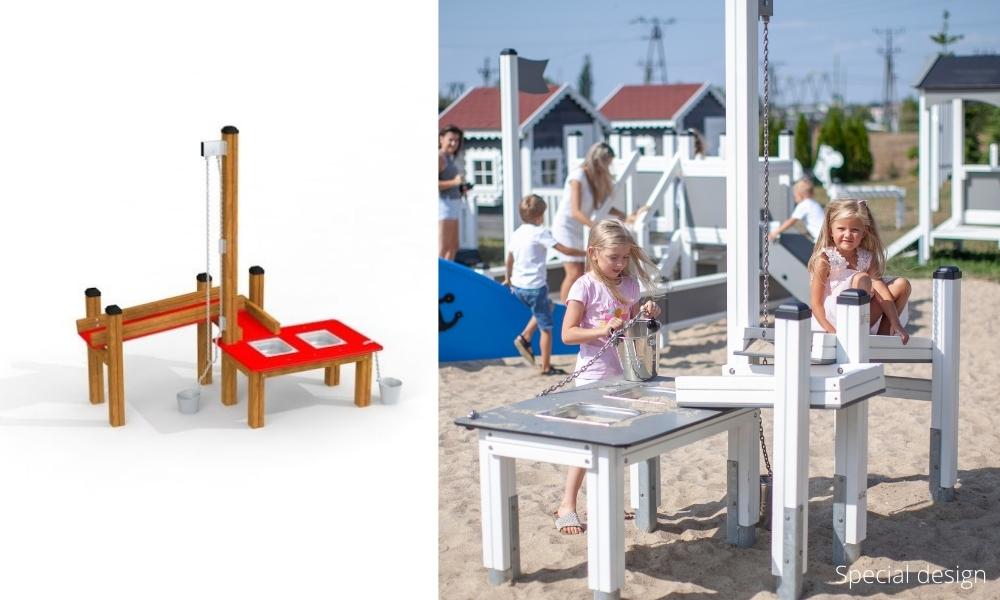 [Picture: Sand and water play set for outdoor playgrounds]

Xylophone, Tube bells and Drums are outdoor playground equipment on which children can train their sense of rhythm and have a lot of fun playing their favorite melodies.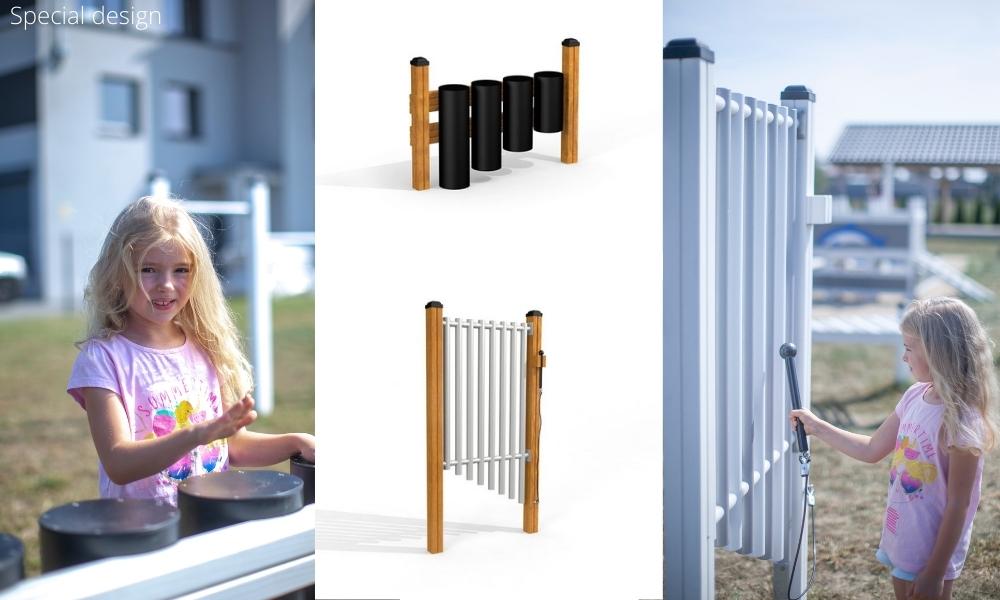 [Picture: musical instruments for outdoor playgrounds]

Learning in the fresh air is not only an opportunity to explore and observe the surrounding nature, but it also has positive effects on children's brain and cognitive functions, their concentration, knowledge acquisition, emotional, and mental well-being.

Contact us for more ideas on how to arrange an educational playground!