Outdoor trim trails are not only fun for children, but they also enhance their development. Rolling, jumping over obstacles, crawling, squeezing, and climbing improve a child's physical fitness, upper and lower body, motor skills (fine and gross motor skills), agility, speed, endurance, and strength, as well as hand-eye coordination and balance.
---
Navigating the obstacles not only helps children develop physical and sensory motor skills but also trains their memory and problem-solving abilities.
---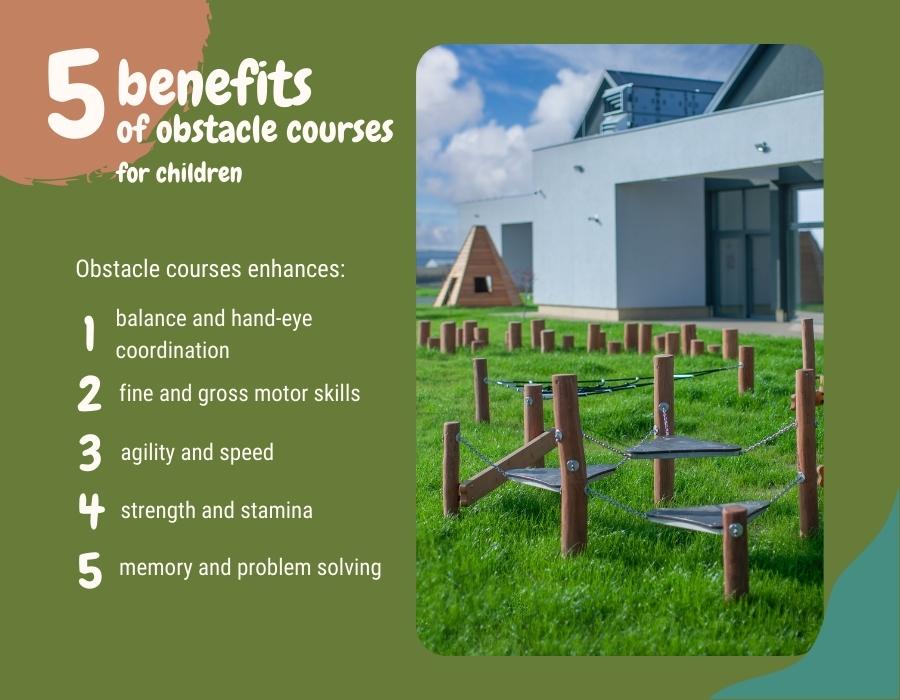 Passing the stations of an obstacle course is a challenge that makes an everyday day in kindergarten or PE in a primary school far more exciting than usual. A trim trail is an amazing and thrilling addition to almost any outdoor playground, especially in the park or other recreational, green space.
---
Lars Laj's trim trails are reserved only for children!
Apart from playground obstacle courses, we also offer a wide range of fitness equipment for outdoor gyms and fitness trails for grown-ups. For more information on what devices we recommend for outdoor exercise, see our short guide on designing trim trails.
---
Check what skills and abilities children can train with our obstacle course stations! Lars Laj's wide range of wooden exercise equipment allows one to easily design a trim trail that will support children's whole physical development.

✔ Physical fitness (jumping):
hurdles,
parallel bars,
triple bars.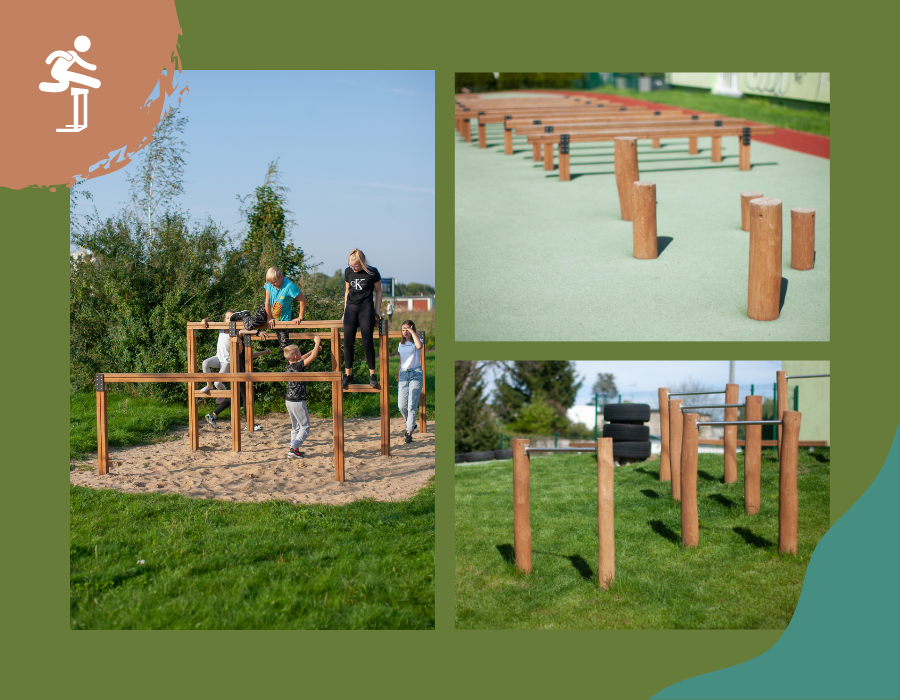 ✔ Balance and coordination:
balance beams,

rope bridges,

stepping stones,

stepping logs,

horizontal nets.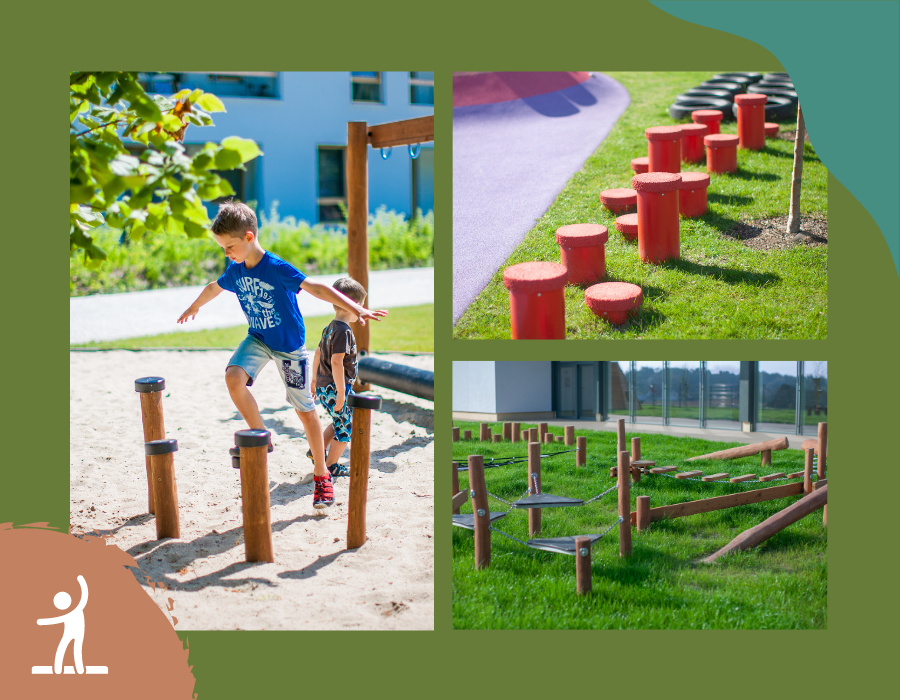 ✔ Climbing:
climbing ladders,
horizontal nets,
climbing walls,
climbing frames.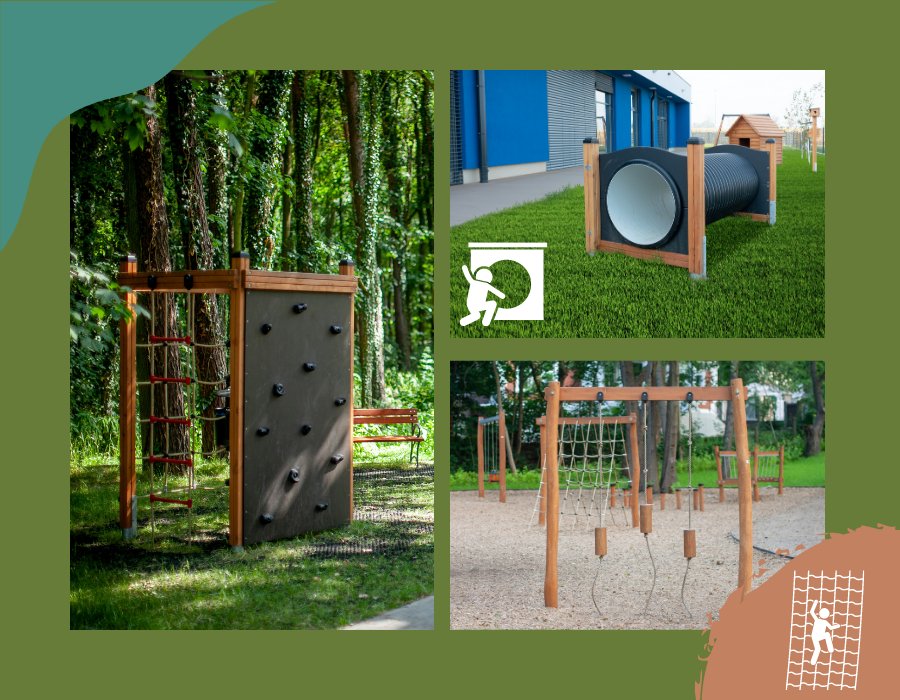 How to design an obstacle course for children?

Choose our well-tried solutions…


We offer complete trim trail sets in various sizes, configurations, and a different number of fitness items:
mini sets with 4 obstacles - a perfect and compact option for small playgrounds!

large trim trails with multiple pieces of exercise equipment. Stations can be arranged in a line or circle. Depending on the project, the obstacles are installed separately or combined into one set.
Or plan your own obstacle course...
 

With our wide range of exercise equipment - balance beams, parallel bars, climbing walls, ladder walks, and other products for exercising the upper body, lower body, balance, and coordination - you can arrange your own configuration of obstacles depending on the size of your playground, as well as the children's age and physical fitness.
---
Contact us and we will make a playground layout for you! Check our sample design plan with the robinia obstacle course.
---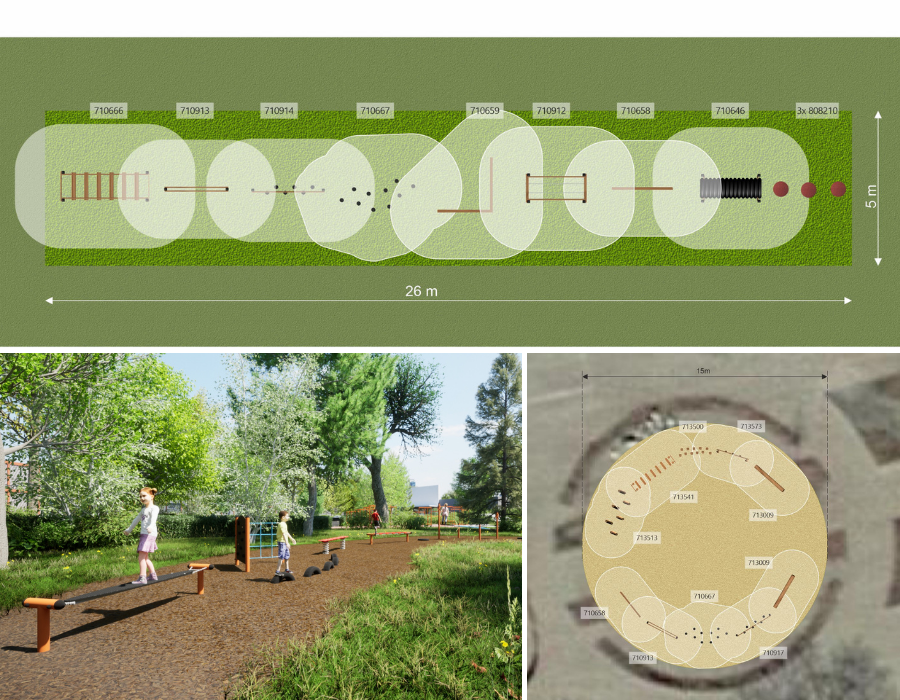 Natural wood or modern steel?
Depending on the playground's style and the surrounding area, we recommend either wooden fitness equipment made of classic larch wood and natural robinia or modern trim trail stations made of powder-coated steel.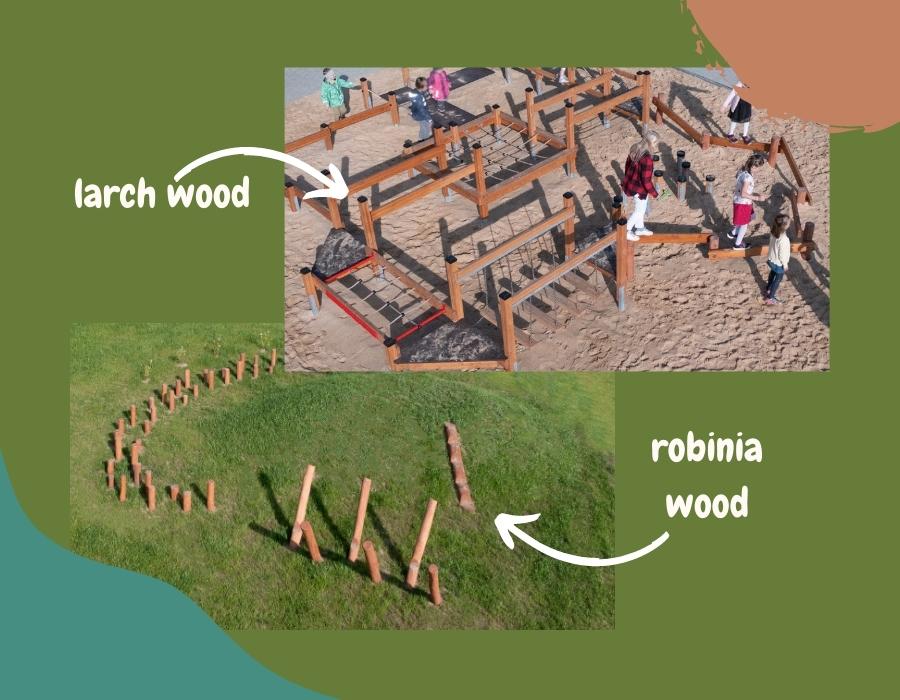 We offer our metal trim trail equipment in a standard gray color version, and 3 other options which include subtle combinations of pastel pink, blue and green.