Educational boards 
Educational boards are a great way for creative learning. Even simple tools like an abacus or a clock can become sources of fascinating education through play. A tic-tac-toe board not only engages children in an exciting game but also develops their logical thinking and strategic planning skills. During the competition in this classic game, children learn to predict their opponent's moves, analyze situations, and make decisions – skills that are also essential in the learning process.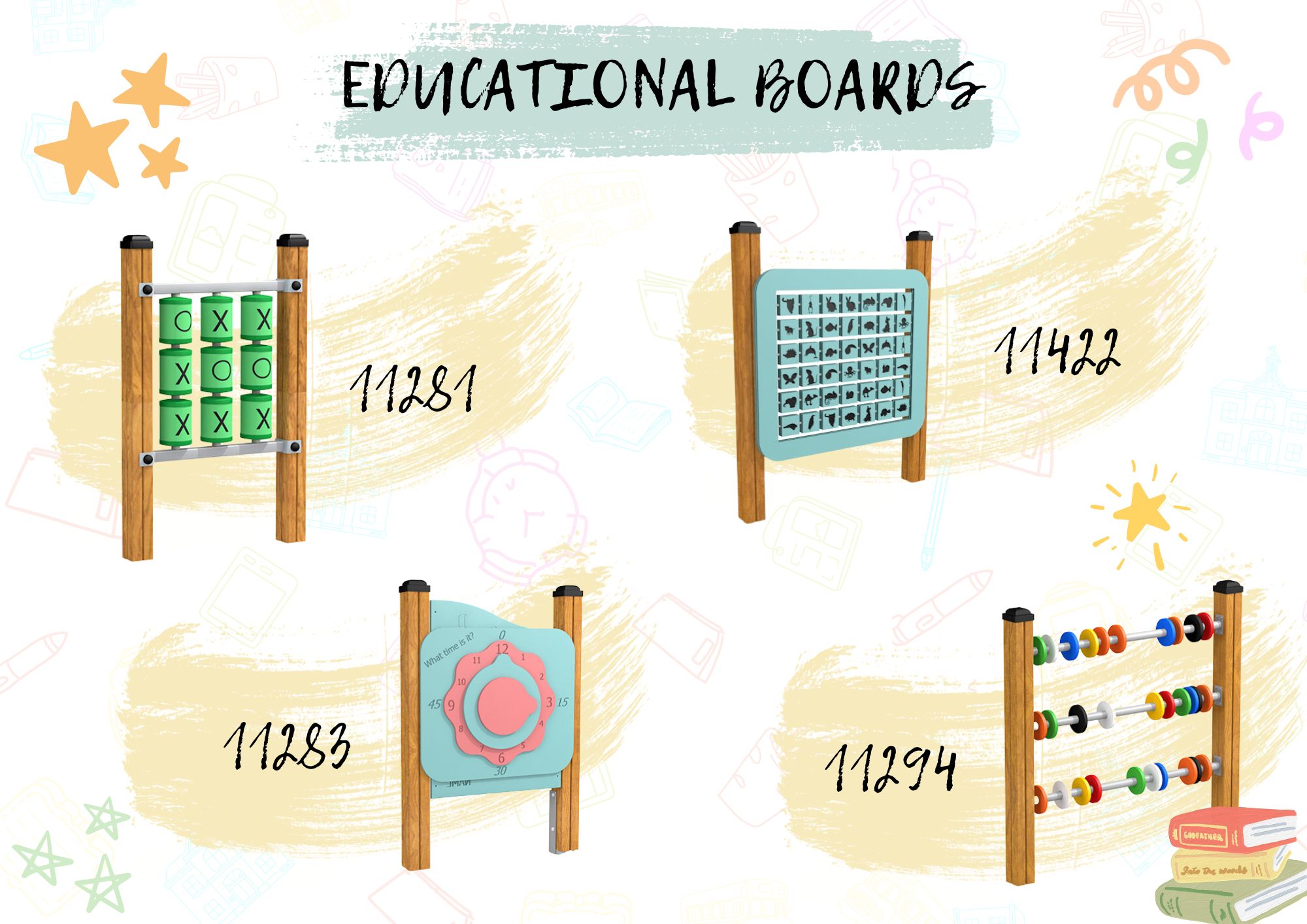 Music instruments
One of the intriguing aspects found in modern playgrounds is musical equipment such as drums, bells, and cymbals. These auditory elements not only add a new dimension to play but also contribute to developing children's musical sensitivity, creativity, and social skills.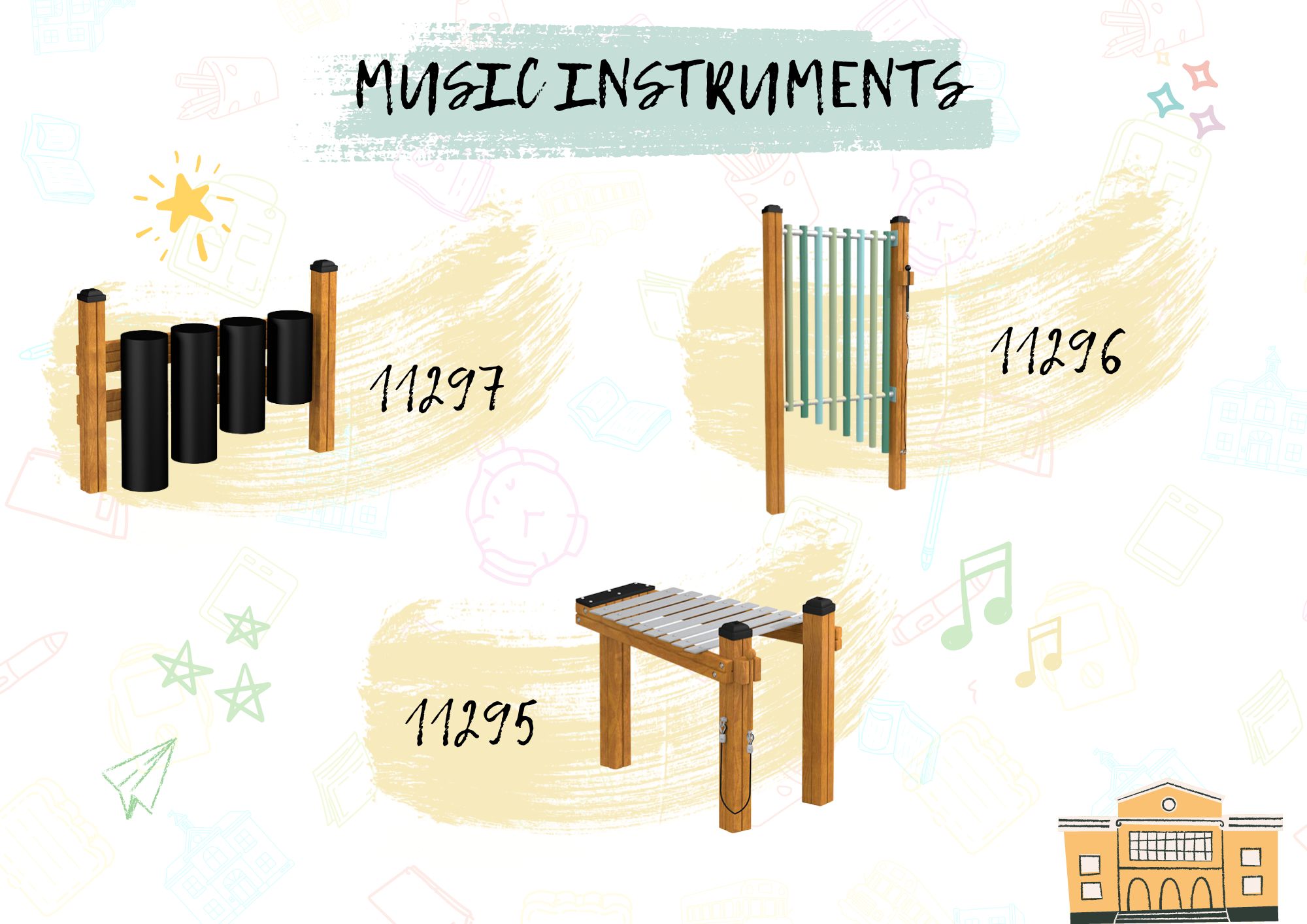 Themed playgrounds
An excellent example of how play can simultaneously educate and develop various skills are themed playgrounds. In the shop, children can act as sellers and customers, offering a wonderful opportunity to learn mathematics through pretend shopping and transaction calculations. Engaging in our police play area provides an excellent opportunity for social education and learning basic safety rules. In our airport, young adventurers can take on the roles of pilots, ground staff, and passengers, drawing inspiration from travels and dreams of exploring new places. In the kitchen area, children can feel like real chefs, indulging in culinary fantasies.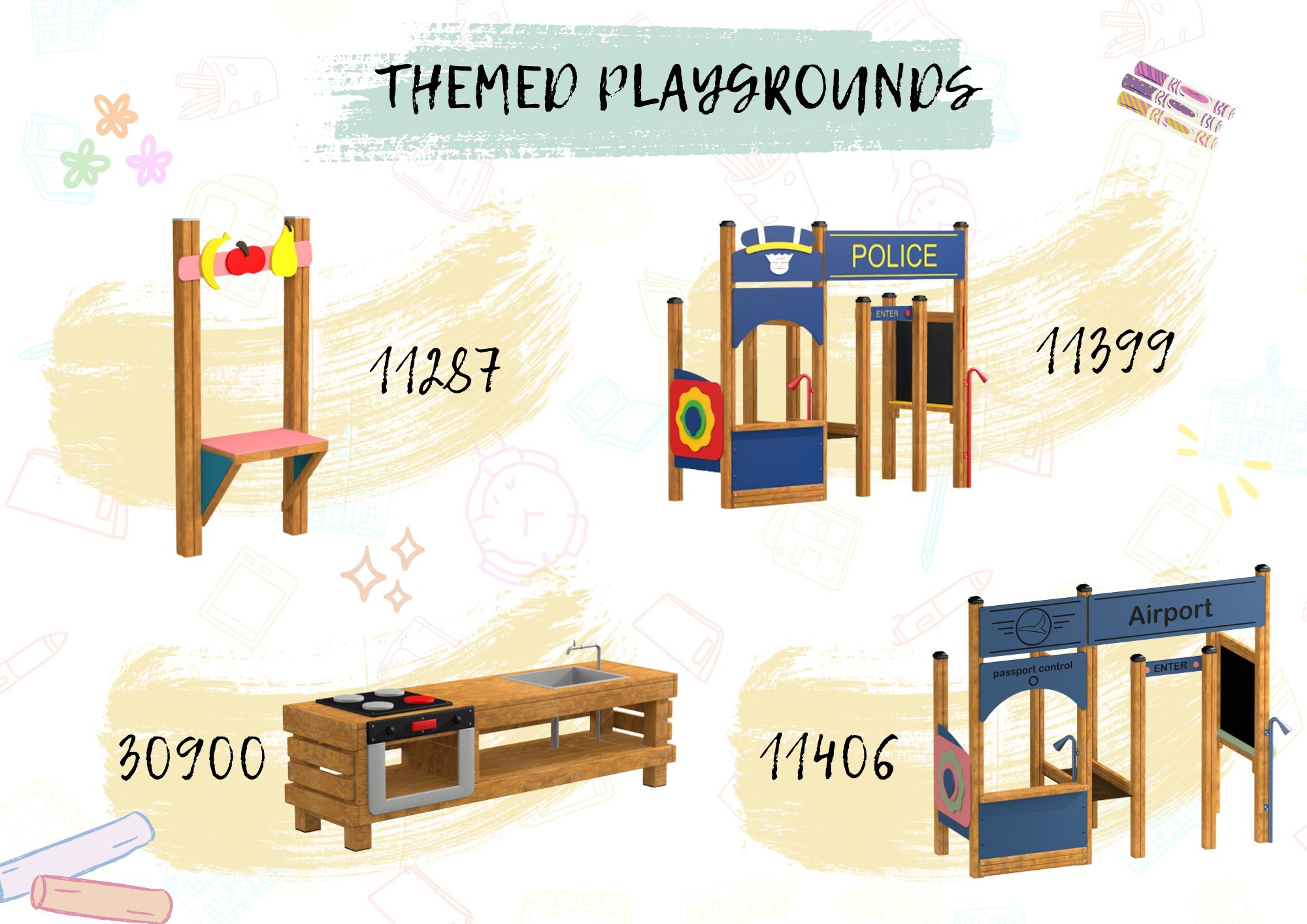 Outdoor classroom
An outdoor classroom is an innovative approach to learning that takes traditional lessons into an open space. One of the key advantages of such outdoor classrooms is the integration with nature. Children can learn surrounded by greenery, bird songs, and a gentle breeze. Being close to nature has a relaxing impact that helps with stress relief and concentration. Additionally, learning outside can promote environmental sensitivity and promote the preservation of the natural world.