The smaller of the ships is a robinia playground from the Nature line. Every child will find something for themselves on this multifunctional play unit: from climbing, sliding, sand playing to creative role-playing games of brave pirates and sailors. The front side of the ship can be used as a huge sandbox for younger children. In addition, the device is equipped with a wooden platform with a steering wheel, a stainless slide and a climbing net. The Nature ship invites children to play outdoors and stimulates their imagination and creativity!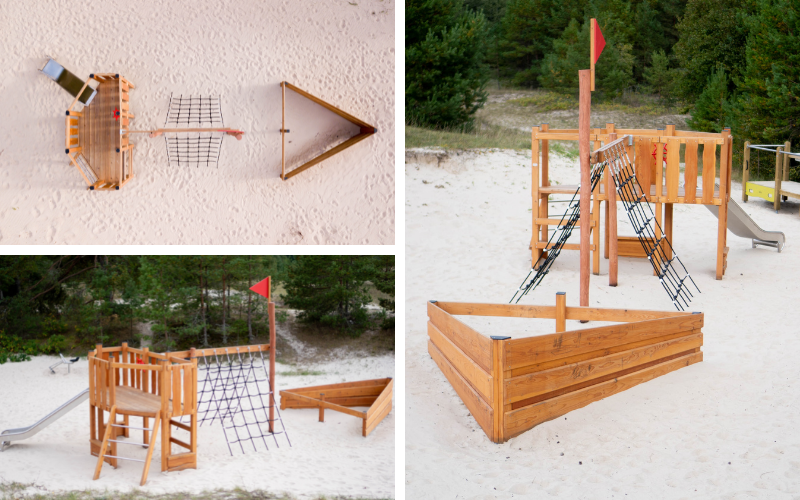 This playground can accommodate any number of children. If the Nature Ship turns out to be too small, a second ship awaits the children - our gigantic Majestic playground, which is almost 20-meter long! We have modified this extremely popular product and made it mainly from wood! As a result, the playground fits naturally into the surrounding landscape of the sandy beach.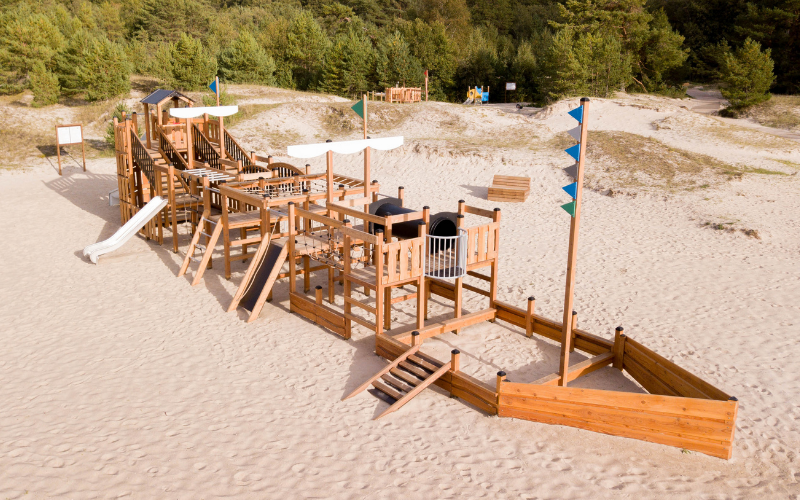 Majestic is impressive in terms of its size and the number of attractions. The playground features two slides, including a spiral one, a captain's bridge, wooden gangways, climbing ladders, a tunnel, climbing nets and many other options. We have managed to create an inspiring play area for children, but also a space that is aesthetically consistent with its surroundings. Natural, light wood harmonizes beautifully with sand and water, evoking the atmosphere of a wild beach.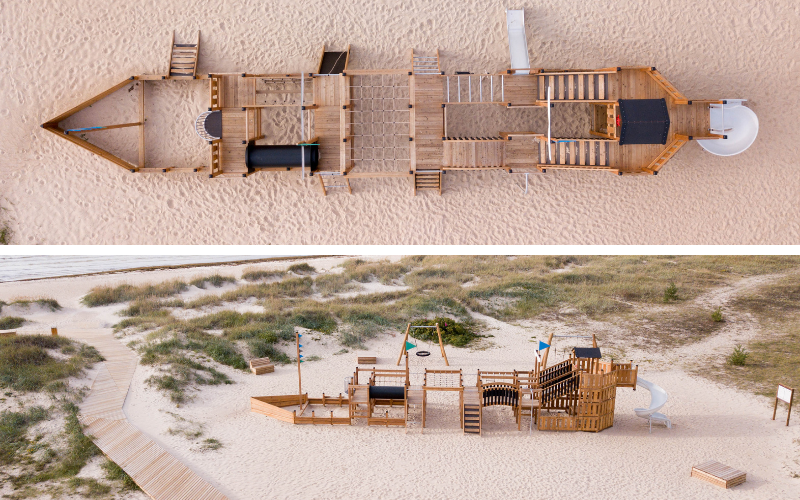 The playground is situated on Kloogaranna beach in Estonia. Of course this is not our first playground with ships. Over the years we have designed and manufactured many playgrounds in the marine style.