Get
Free

Product Catalog!
You can order a printed version of our latest catalogue by filling out the online form or download pdf version here.
The Future is Green - Eco Packaging in Lars Laj
Email this page to a friend
We realize how important is to protect the environment for the sake of future generations. That's why one of our goals is to improve sustainability and reduce carbon footprint. Packing products for delivery can be an extremely waste-consuming process. However, in Lars Laj we want our customers to receive products which are packed in a functional and eco-friendly way.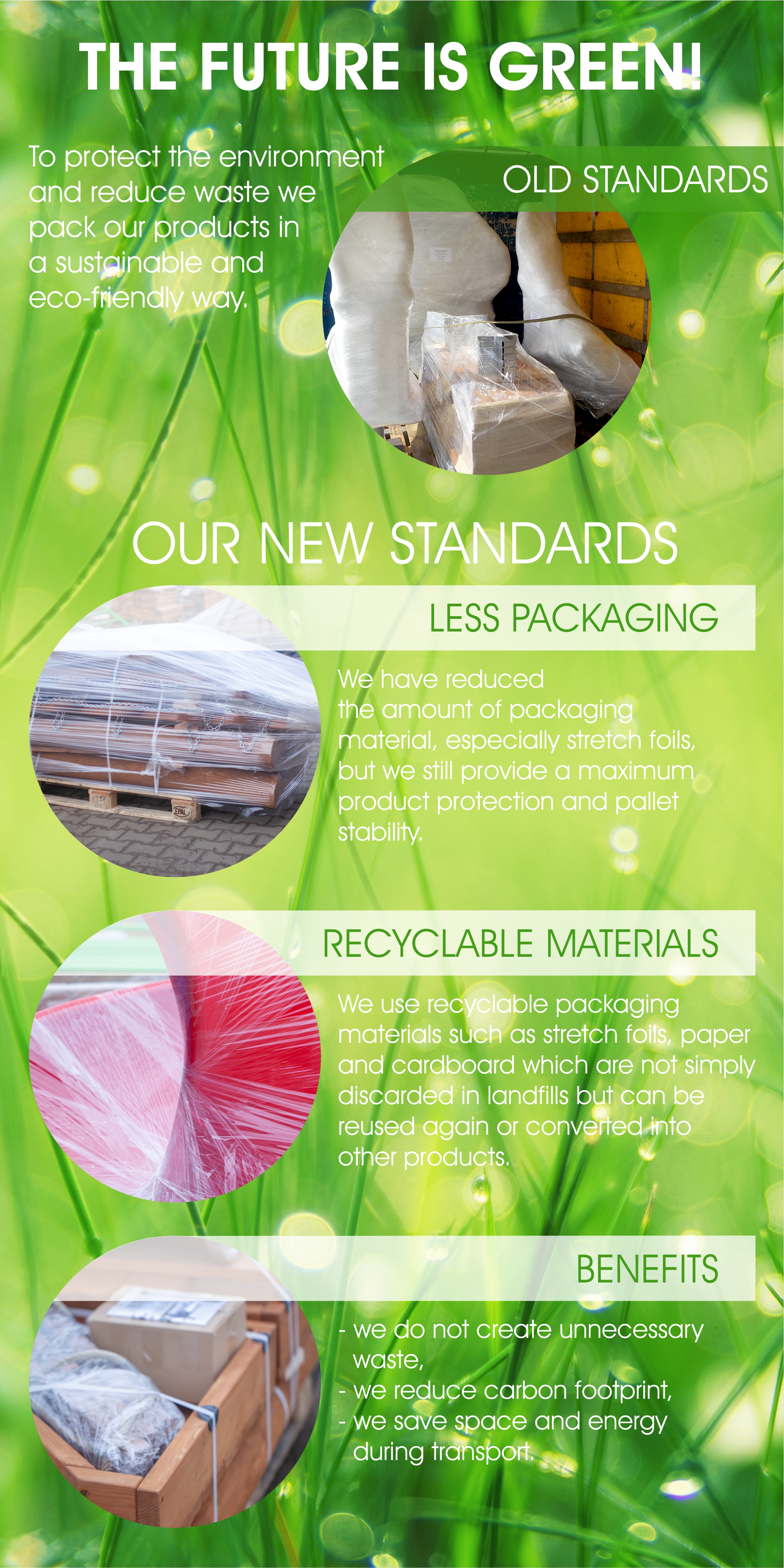 Lars Laj Uses Less Packaging Material
To minimize pollution, we have reduced the amount of packaging material, but we still provide the maximum product protection and pallet stability. During packaging we use only as much material as it is sufficient to fully protect the product: the protruding and delicate elements are wrapped in cardboard, the layers are separated with the grey paper and to protect products from any damages during transportation, we use the strong stretch foils which are more space-saving than the large carton boxes.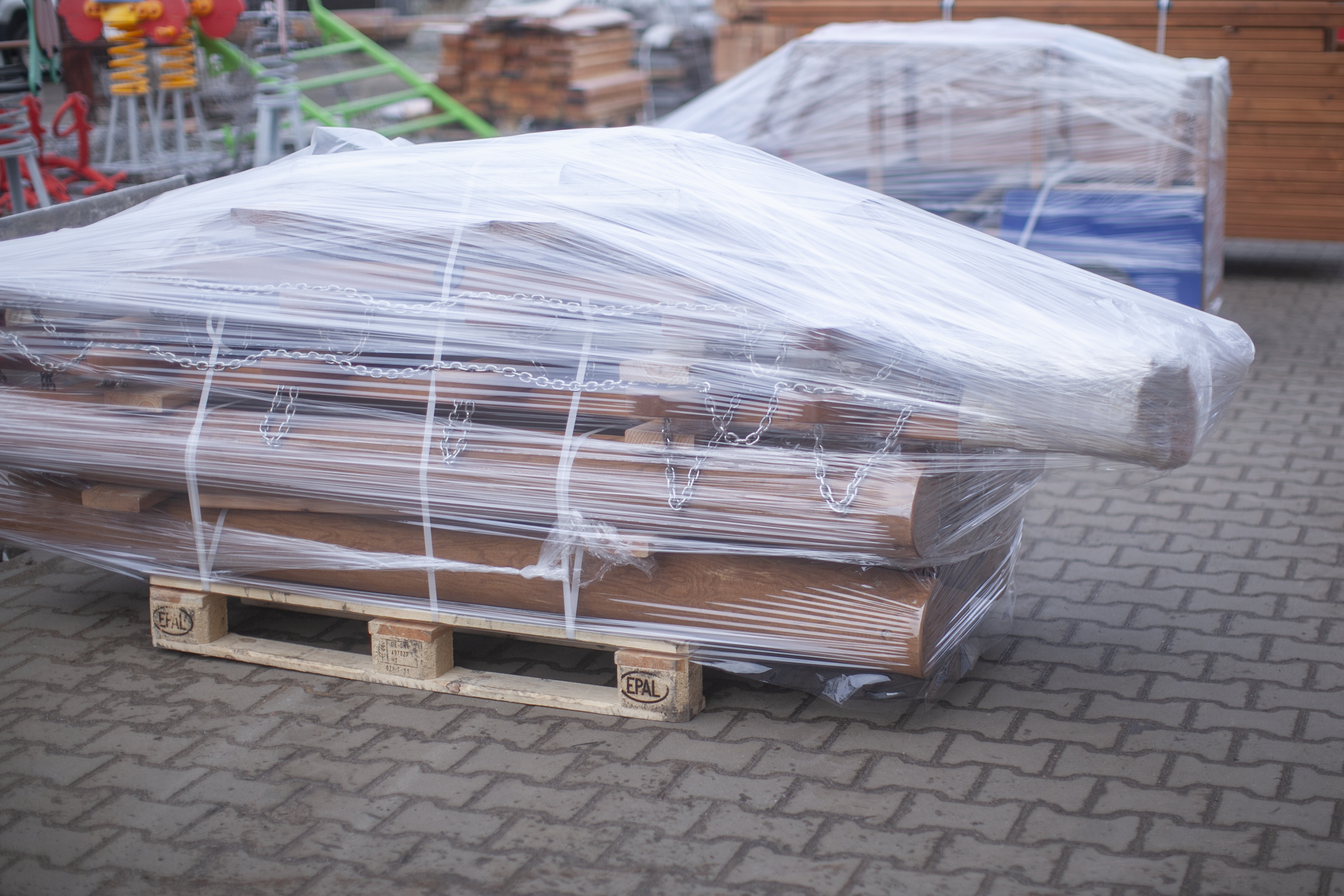 Lars Laj Uses Recyclable Packaging Materials
We do not only minimize waste but also use recyclable packaging materials such as stretch foils, paper, and cardboard which are not simply discarded in landfills but can be reused again or converted into other products.

Thanks to the rationalization of the packaging process and the smart usage of stretch foils, we do not create unnecessary waste and by minimizing the amount of packaging material, we also reduce the weight and size of a whole package which enables us to save space and energy during transport.