Sandpit play
A sandpit is a place where children can unleash their imagination and creativity by building countless structures. Through constructing beautiful sand buildings, children develop their motor skills, enhance precision and coordination in their movements.
However, a sandpit is not just a space for developing motor skills; it also provides an excellent environment for sensory development. Children have the opportunity to explore and discover different textures associated with sand.
Moreover, playing in a sandpit is beneficial for social interaction and building relationships with peers. Children learn to cooperate by sharing tools and ideas while enjoying playtime together. Cooking in the "sand kitchen," digging tunnels, or building sandcastles becomes even more exciting when done with friends.
Additionally, our sandpit table offers the option of incorporating water, opening up another dimension of creative play for children.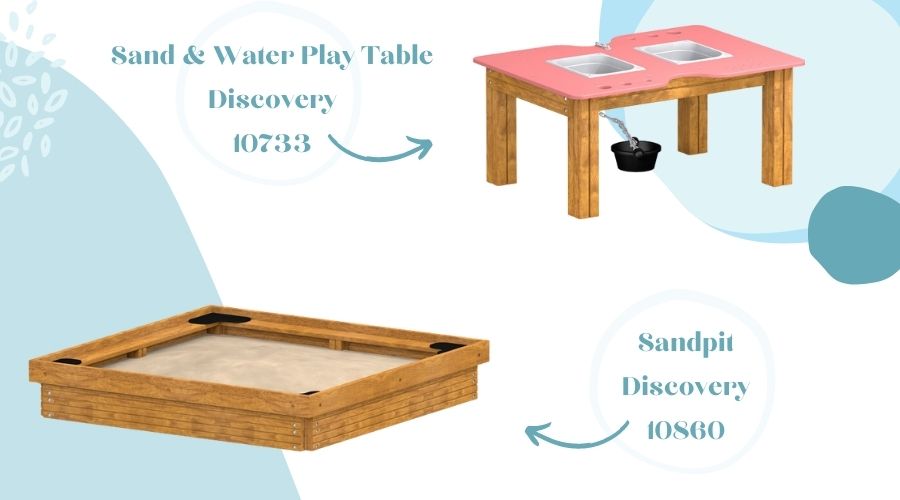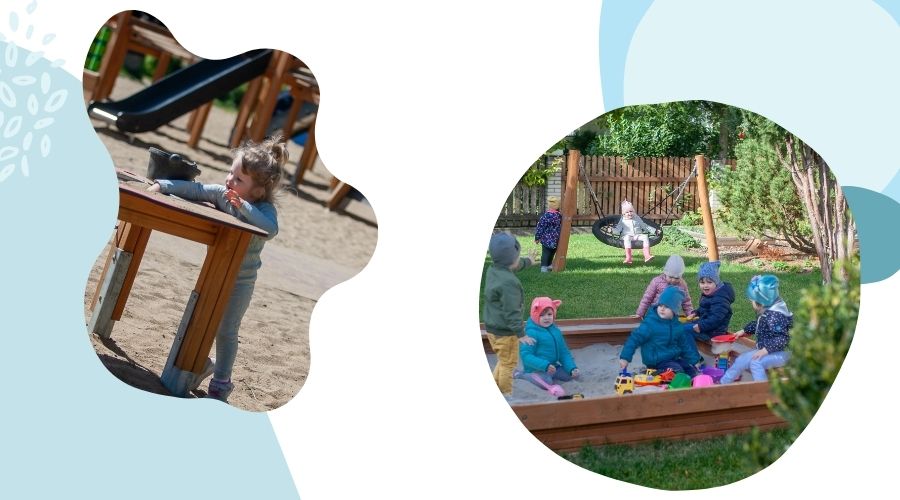 Products: sandpit (10860) ; sand & water play table (10733)


Relax on a swing or hammock
After an exciting playtime on our equipment, it's worth to allow yourself a moment of relaxation. And what better way to unwind outdoors than in a hammock or on a large swing like our best-selling bird's nest swing!
Our hammocks are an excellent solution that allows children to calm down and rest after activities on the playground. Little ones can lounge around, read their favorite book, listen to music, or simply enjoy the beautiful weather outdoors.
The bird's nest swing is a true delight for every enthusiast of swinging. Made of durable materials, it provides a safe and comfortable space for play and relaxation.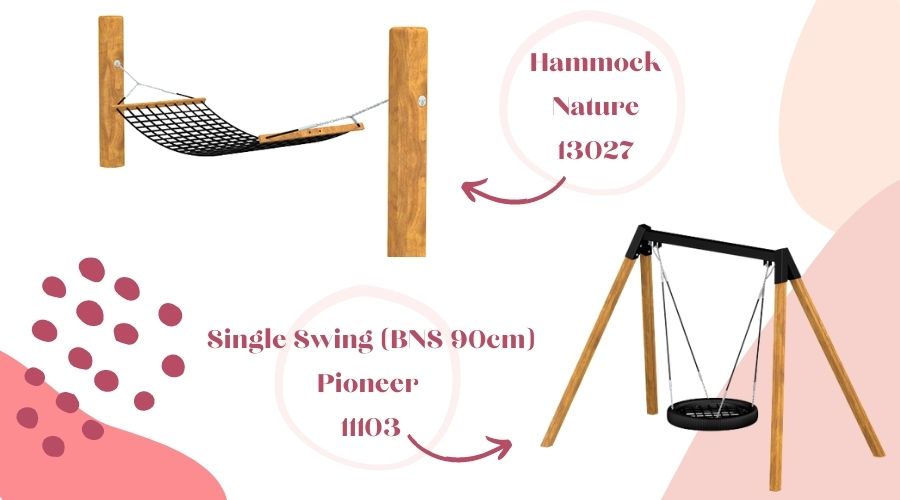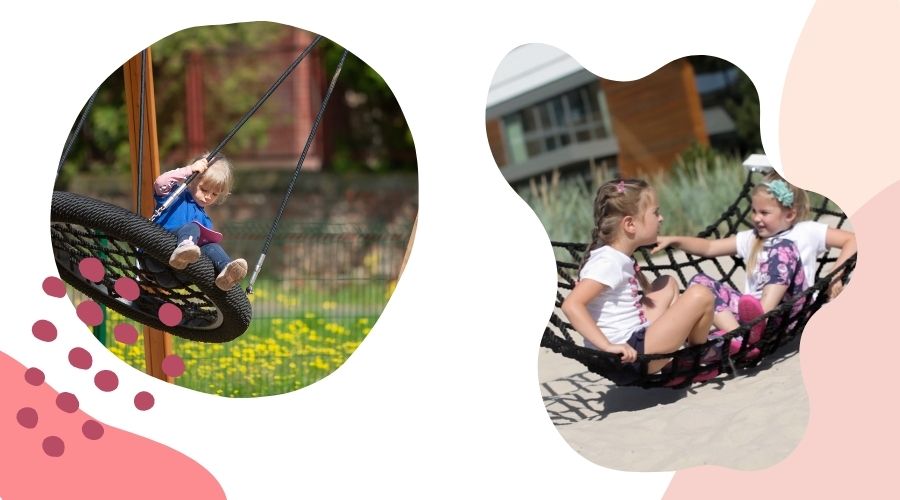 Products: bns swing (11103) ; hammock (13027)


Chimpanzee wooden playhouse
A Chimpanzee playhouse is a place that is a true paradise for every child who loves climbing and exploring. It is a play structure that offers countless possibilities and fulfills a child's dreams of adventure. Wooden ladders, metal structures, ropes - you can find it all in our Chimpanzee playhouse.


Each ladder in the Chimpanzee playhouse has been carefully designed to provide safety and fun. The entire climbing set is made of durable materials that can withstand countless jumps, climbs, and playtime. The construction is sturdy and stable, allowing children to feel confident as they conquer new heights.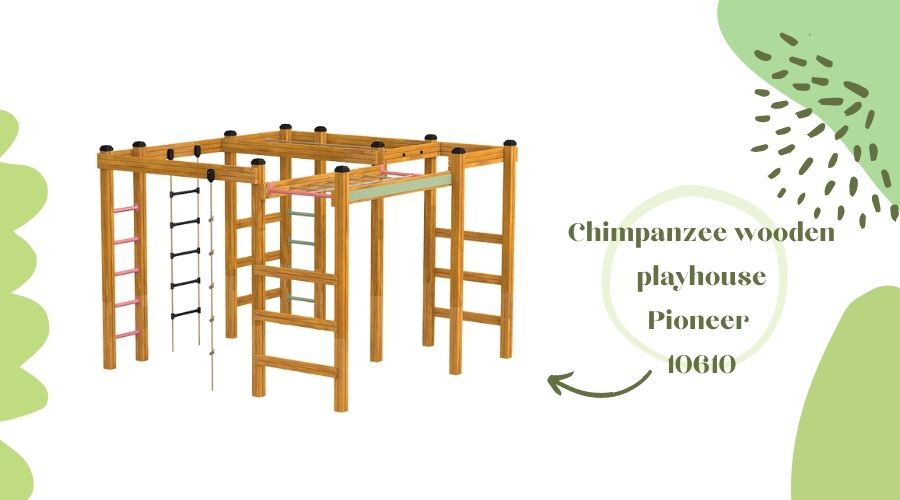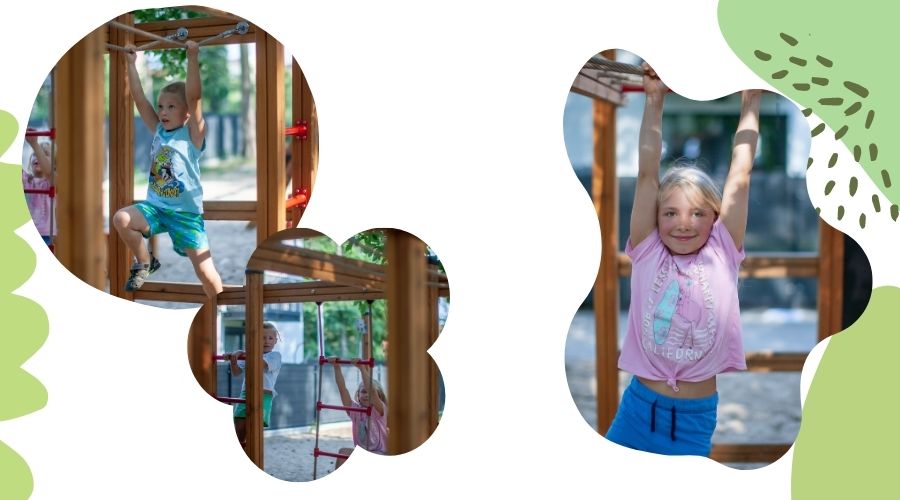 Products: chimpanzee wooden playhouse (10610)


Obstacle course for older kids
Our obstacle courses are a perfect equipment for exercising physical and balance skills. Designed to provide challenges and excitement, they offer not only entertainment but also numerous health benefits.
Overcoming each obstacle requires strength, endurance, and coordination, which positively impact overall physical fitness. Climbing nets, bridges, balance beams, and jumping stairs will be the perfect challenge for every child. Moreover, children can compete with each other on the obstacle course and see who can complete it first!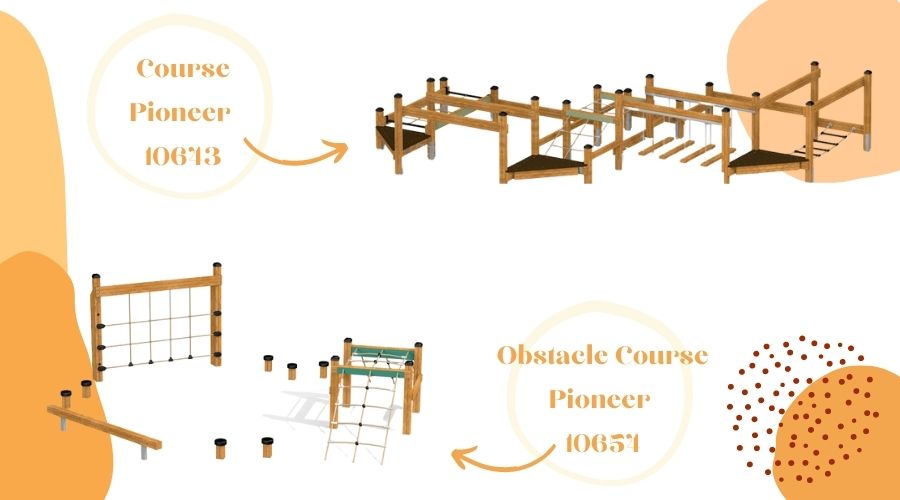 Products: course (10643); obstacle course (10654)


Equipment ideal for children of all ages



Our unique Forest Bridge consists of two zones specifically designed for two different age groups.
The first zone is perfect for younger children (1+). It is tailored to their needs and abilities, providing a safe place to play. Toddlers can slide down from an appropriate height slide and climb up a low-level climbing wall.
The zone for older children (3+) is placed slightly higher. It features a taller slide, a ladder for climbing, and a rope suspension bridge.
The concept of two zones in our device aims to adapt the play experience to different age groups, allowing each child to find the right level of challenge and opportunities to develop their skills. Additionally, it provides the opportunity for siblings and friends of different ages to engage in play together.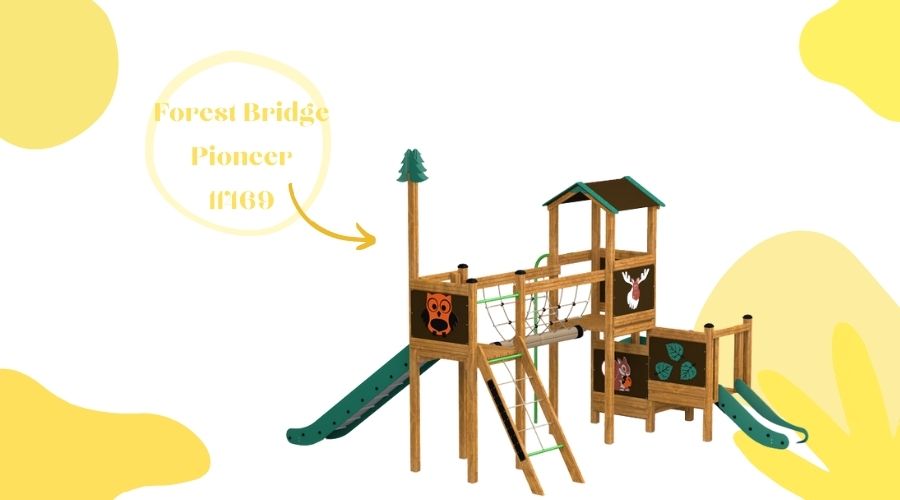 Products: forest bridge (11469)


Little musician

In addition to the fun and relaxation on our devices, children can let their creative imagination soar with our musical instruments: xylophone and tube bells. Children can play and create their own melodies and rhythms, stimulating their imagination and developing their musical abilities.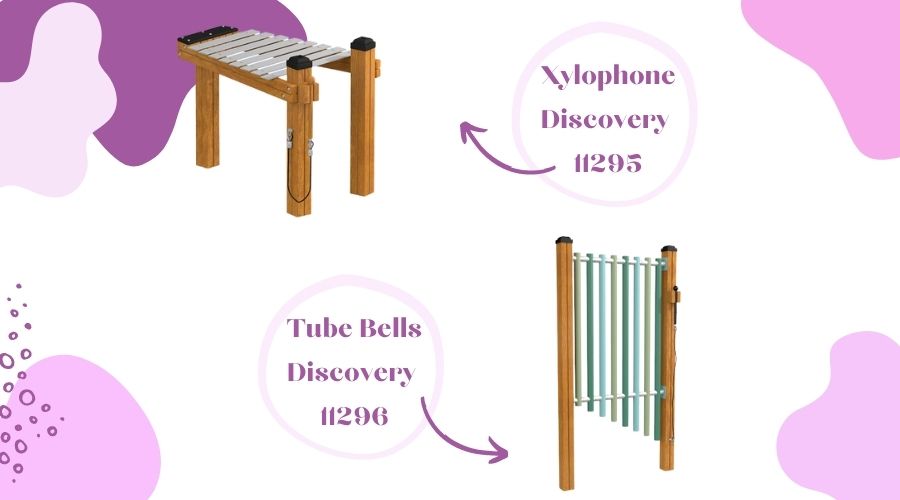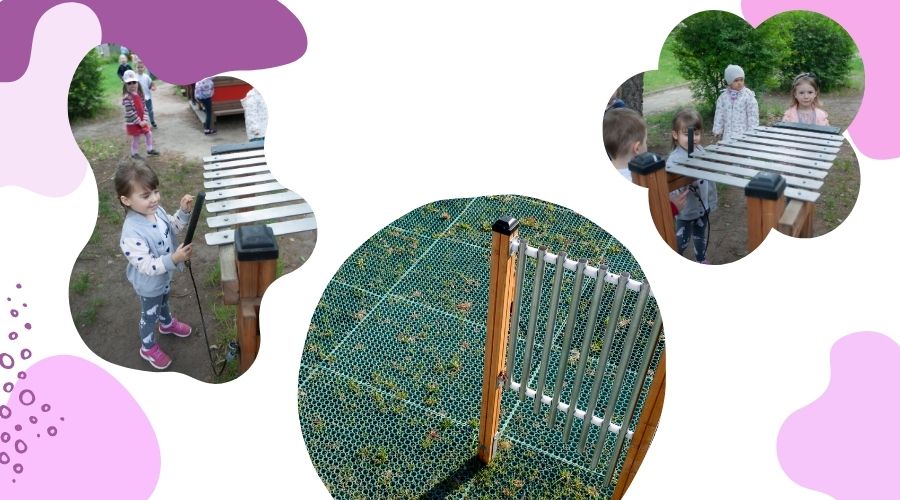 Products: xylophone (11295) ; tube bells (11296)