Get
Free

Product Catalog!
You can order a printed version of our latest catalogue by filling out the online form or download pdf version here.
Welcome to the Castle Playground!
Email this page to a friend
We've just completed another challenging project: the unique playground in the castle courtyard in Estonia! The project was chosen a few years ago in the architectural competition and last year Lars Laj started the playground project customization and construction in cooperation with the local museum.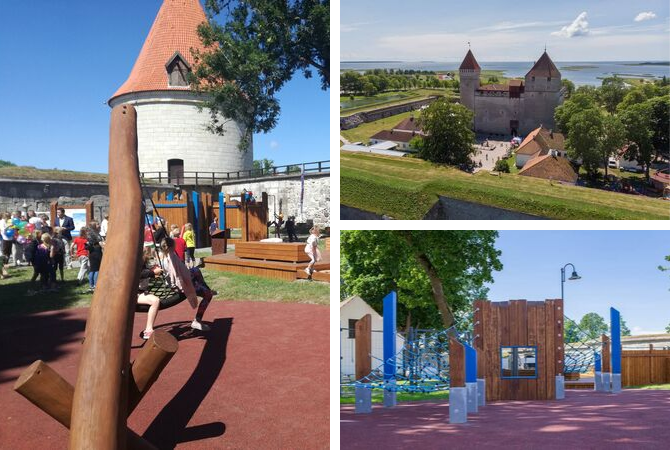 Children invited to the opening could not wait when the tape was finally cut and they could start playing in the new playground. It is not surprising because the place offers many exciting attractions for children such as climbing the rope bridge, conquering the wooden castle, swinging on the Tornado swing and sliding a hill slide.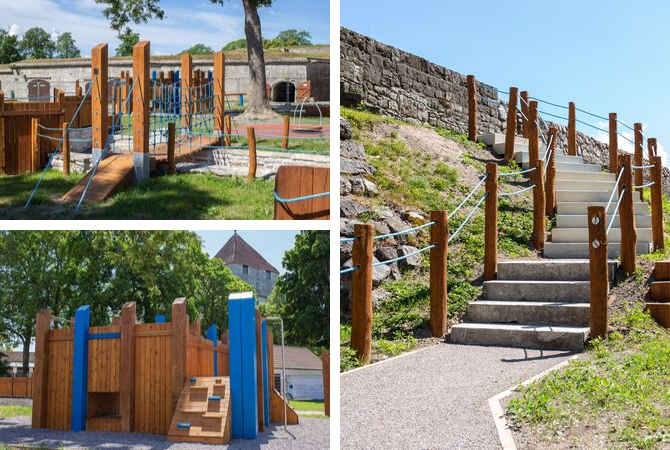 The concept for this playground was inspired by the castle courtyard. The designers wanted to preserve the authentic atmosphere of medieval architecture and enhance the historical precinct. That's why all the playground units were custom-made and built mainly from natural materials such as oak wood, Robinia wood, and dolomite to correspond with the surroundings. Thanks to that, children can feel the real historic spirit and spend a fabulous time playing in the castle playground!  

Here you can watch the movie from the official opening of Lars Laj playground: