Lars Laj x Nest Community Charity 

Nest is a non-profit organization established in 1987, supporting women and children affected by difficult life circumstances in Sri Lanka. Currently there are 400 women under psychiatric and health care. 
The goal of the center is to try to normalize the lives of the clients, teach them necessary skills and provide emergency health care. 
Over time, Nest has evolved and works to strengthen families and residents across the island. Health workers train the local community how to deal with emergencies so that they can be as self-reliant as possible.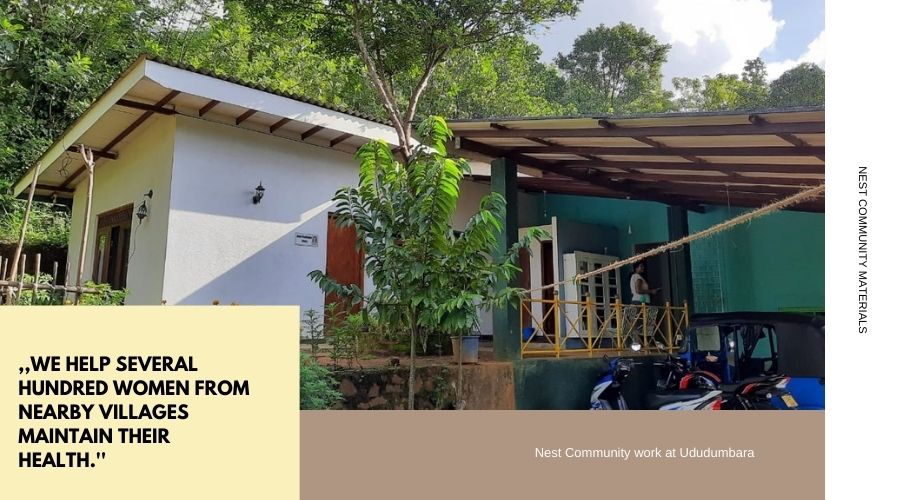 Nest works exclusively with government hospitals and helps wherever possible.
All Nest Community Health workers complete a mandatory ongoing training program. Nest Community Health employees receive a monthly salary plus all statutory benefits. 
Support in the fight against the negative consequences of COVID.
The funds donated by Lars Laj are mainly used to fight the effects of Covid 19. , "In addition to interacting with the sick and affected, we are currently struggling to address food shortages, poor nutrition and general depression among the villagers. We are intensifying our efforts to encourage everyone we work with to promote home gardening and growing plants at home, even if space is limited. We distribute seeds and families receive extra help from us in growing plants.'' - Duleep Fernando, the chairperson of the organization, lists.



Playland in Ududumbara
An area is being set up in Ududumbara for children from nearby villages to play. There, children will be taught from the ground up how to take care of their physical and mental health. There are currently 28 kindergartens in Ududumbara village. The organization plans for each child to visit "Playland" once a month. 
This project is to serve as a model for other villages.