A huge wooden climbing structure over 13 meters wide and 27 meters long!

The "Gigantic" playground in numbers:
3 classic slides and 1 "Twister" slide
5 covered turrets
4 climbing nets
3 gangways with rope for climbing
1 huge climbing wall
and much more...
A huge larch ship sandbox with two slides!
The perfect solution for a themed playground at the seaside! No child can be bored on such a playground. The little ones can spend a quiet time in the sandbox and the older children can slide or climb the ladders and gangplanks.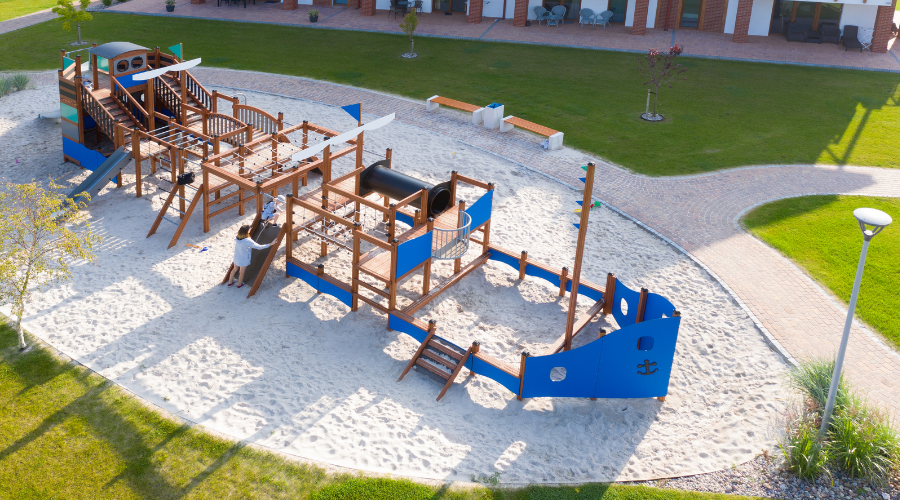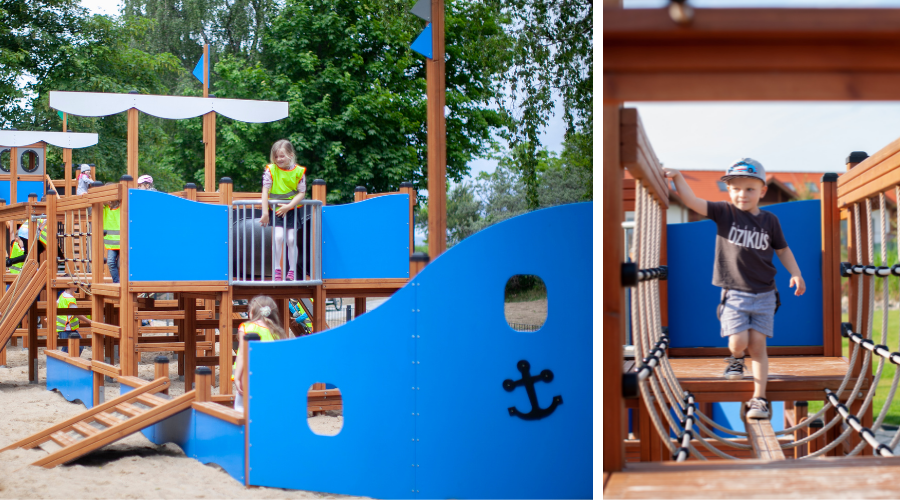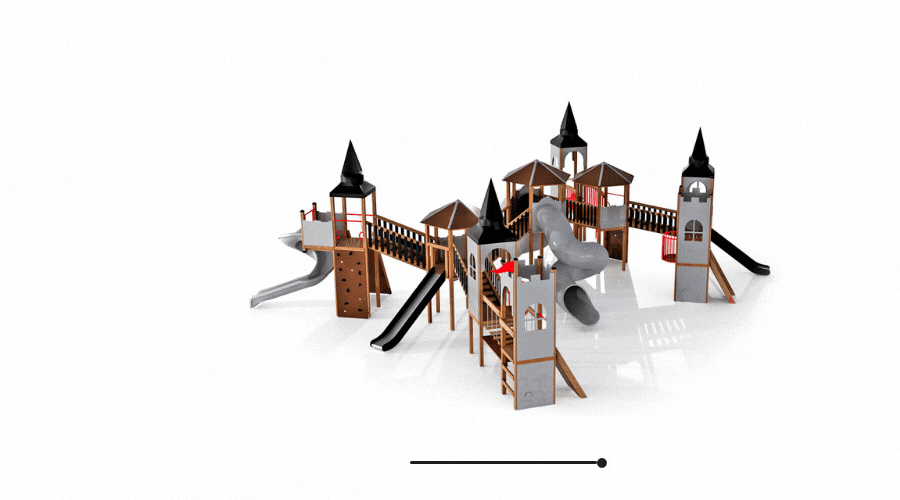 The enormous wooden castle with towers and spiral slides. The Citadel is a playground that will stimulate children's imagination and invite them to play in a fantasy world!
The most exciting parts of the Citadel playground are the three huge spiral tube slides! What's more, the castle is equipped with two classic slides, wooden gangways, bridges, towers, platforms, a climbing wall, and ladders.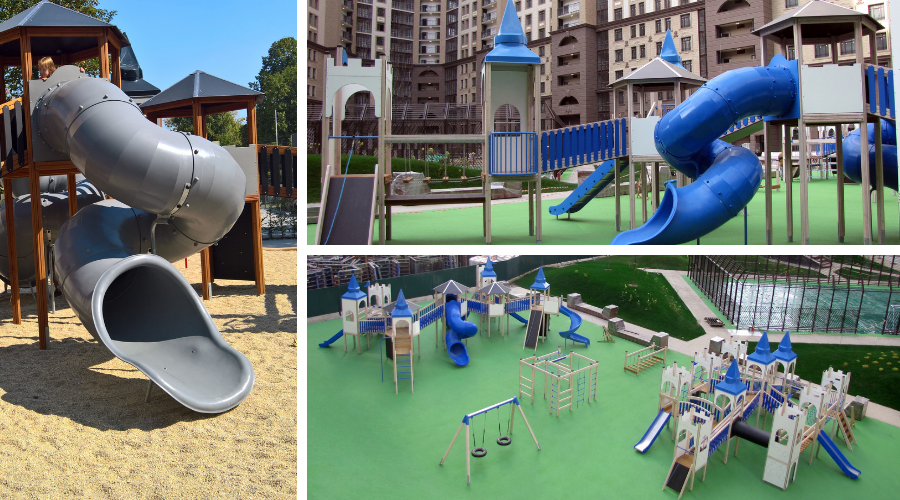 A wooden playground with a length of over 33 meters.
The playground's design refers to East Asian culture and architecture. The climbing structure consists of four slides, including one spiral slide, climbing walls and ladders and many other attractions.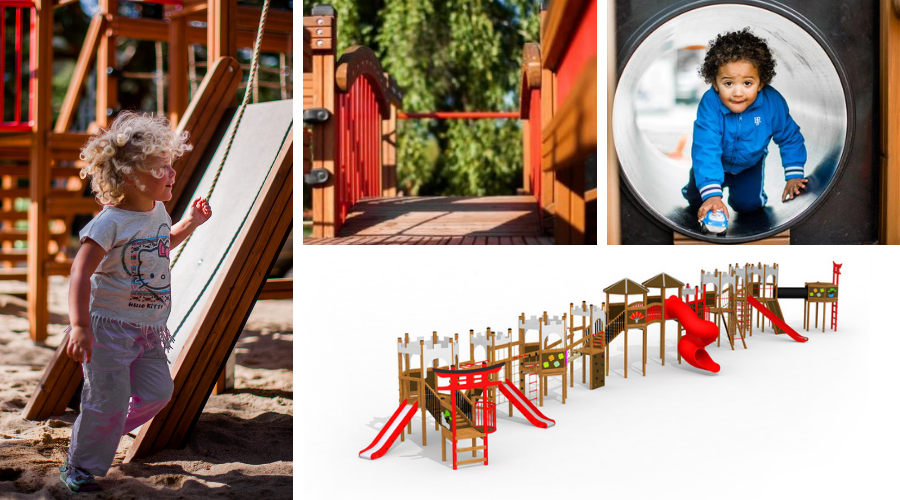 The greatest advantage of giant playgrounds is certainly their multifunctionality. One huge playground device provides children with a multitude of attractions such as:
Climbing: the play equipment consists of various types of vertical and horizontal ladders, climbing nets, walls, ropes, steps, and gangways.
Slides: giant playgrounds offer not just one slide, but many different ones: from the classic ones to the twisted slide tubes.
Sand playing: the ground floor of our ships serves as a huge sandbox.
Creative and educational play: the interesting design of the devices will inspire role playing and other activities.
However, even the largest device will not fulfill all possible options for fun. That is why, we recommend installing swings and spring rockers next to the gigantic playground! Contact us to create an amazing playground!